Flat iron curls are something that I've been doing for a couple years now.
For me, it's easier than a curling iron, and faster.
That being said, recently I came across a great video tutorial on them over at
(best hair blog ever!)
and Kate's tutorial makes it even EASIER.
Let me give you a *bit* of hair history for my hair.
It's

thick

, and there's

lots of it
(I've had several hair stylists tell me I have hair for triplets)
I'm not a

natural blonde

*GASP!*
I color it myself,

out of a box

*DOUBLE GASP!*
My hair does better with styling the

day after washing

.
I use a

cheap $20 flat iron

, the kind that has 25 heat levels, and I use level 25...hot hot!
Here is some flat iron curls done in smaller sections, with hairspray.
Flat Iron curls with larger sections, and no hair spray
(falls naturally after an hour to a more everyday look)
If you do it with a center part, it's very Emily Thorne...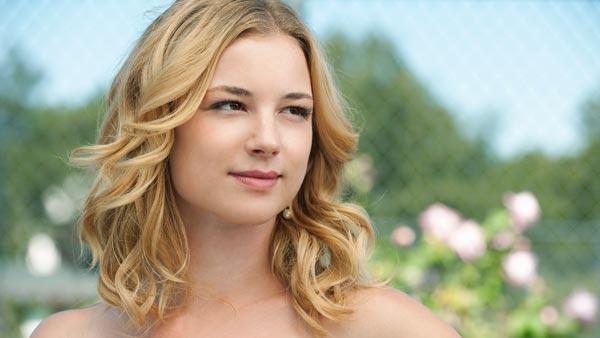 (who doesn't watch & love Revenge? if you're not watching - start!)
If you have long hair...it looks awesome too, but the curls don't usually start until about half way down the shaft of your hair. I did it for my best friend, and it turned out great!